So Yesterday I celebrated my 32nd birthday. Now I'm not one to make a big fuss about my birthday. I really wouldn't even be telling you that it was my birthday except that it might just have been the best one
ever
!
Here's why. . .
I woke up, went downstairs and opened this:
My first power tool! I got a mouse sander and a gift card to Lowes! Now, those of you who don't know me, I am prissy and girlie. But this is what I wanted for my birthday. Why? Because now I can re-finish my kitchen cabinets!!
Next the boys and me went off to MOPS where the mommies made chocolate covered strawberries. Yum-o!
Then these great things happened to me (in the order that they occurred):
1. I won a subscription to two magazines from the K.I.S.S. giveaway over at the tattered tag.
2. My post about old junky windows was featured on Madigan Made.
3. I was featured on The Shabby Nest for my Nursery Knock-Offs post.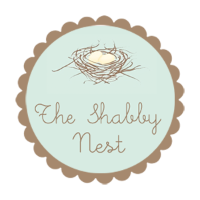 4. I Heart Nap Time featured me for my nursery post as well.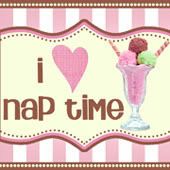 And finally, my wonderful hubby finished this already great day by dropping the kids off with his folks (for a sleepover) so that we could go uptown to eat at one of my favorites, Ruth's Chris Steakhouse.
The best chopped salad ever.
Not to mention a perfect sizzling filet mignon drizzled with clarified butter. I was so excited to eat it I forgot to take a picture.
And my complimentary birthday dessert. The raspberry sorbet in the center was my favorite!
It was definitely a happy birthday for me! Thanks to all who helped make my day!
You Might Also Like: